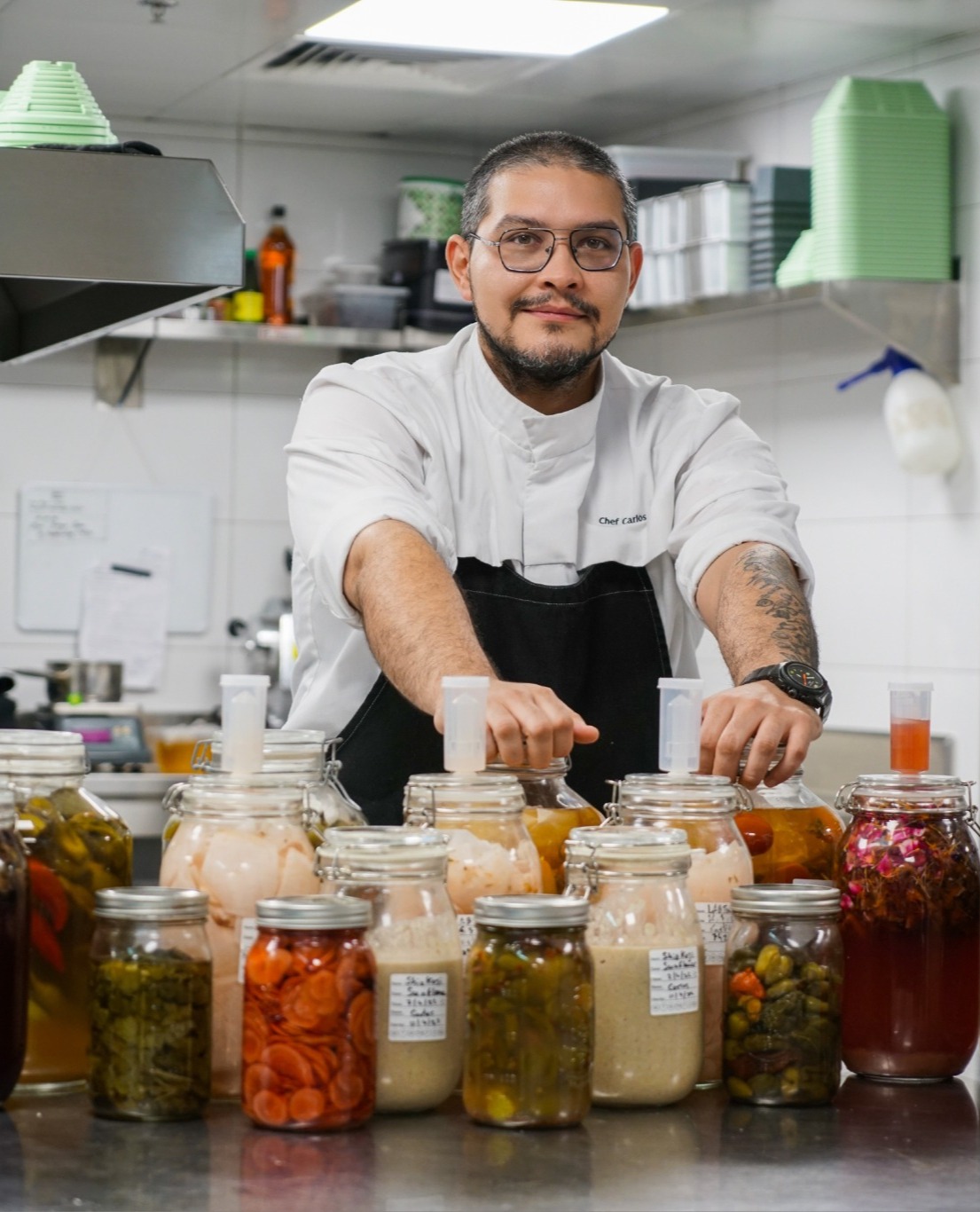 A bit of Russia, a bit of Mexico. Frunze, better as known as his kitchen alias, "Carlos", is the true embodiment of a 3rd culture legacy and a 2nd generation chef.
Carlos is no stranger to adventure in life inside and outside the kitchen. He's grown up in cities immersed in a rich plethora of cultures: Dubai, Acapulco, Salvador, New Orleans and Kuala Lumpur. Once a military man, he's since exchanged his uniform for an apron and a chef jacket. He passionately advocates for zero wastage, sustainable practices, and educating people through the use of fermentation, preservation and pickling methods.
A proud Taylor's University graduate of the Science of Culinology, he is best known for taking on challenging, never-before-done projects. His goal is to show people that food, even that which is outside of their comfort zone, can be delicious, unforgettable and full of finesse.

Carlos has been featured in several notable print & online publications, conventions, social platforms and podcasts: The Michelin Guide, Gault & Millau, Reuters, The National, Worldchefs, Gulfood, Pro-Chef, Caterer ME, Timeout Dubai and Nourish by Spinneys. He is determined to influence change and advance the current food landscape wherever he goes.